Laboratory of Environmental Chemistry and Enzymology
The Laboratory of Environmental Chemistry and Enzymology focuses on the use of various types of microorganisms (fungi, bacteria and yeasts) and their secondary metabolites in the field of environmental protection.
The important part of the laboratory is The Culture Collection of Basidiomycetes, which are studied as new sources of secondary metabolites characterized by various activities (antimicrobial, antifungal, antioxidant, etc.) with potential use in the pharmaceutical industry as a new source of natural substances with biological activity.
The aim of the research is to provide an effective alternative in the form of environmentally safe substances and thus reduce the burden on the environment.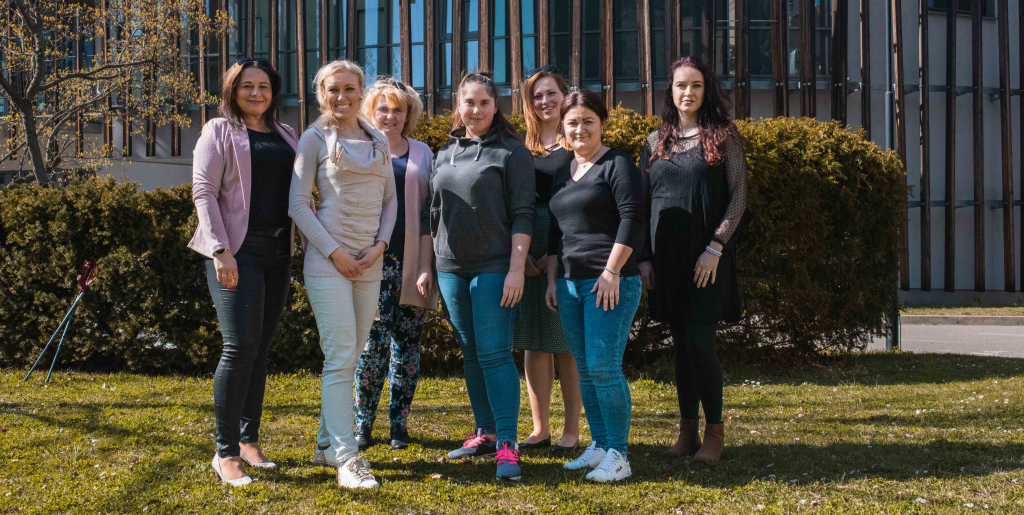 Another part of the research is focused on the study of production and immobilization of biotechnologically important enzymes whose application potential is tested in a bioreactor on real samples of water contaminated by drug residues or synthetic dyes etc.
Another area of ​​interest is the characterization and study of microorganisms in real conditions such as forest or farmland, compost, food waste, wastewater or sediment with regard to their use, for example in bioremediation, biodegradation, soil quality improvement or soil regeneration.
---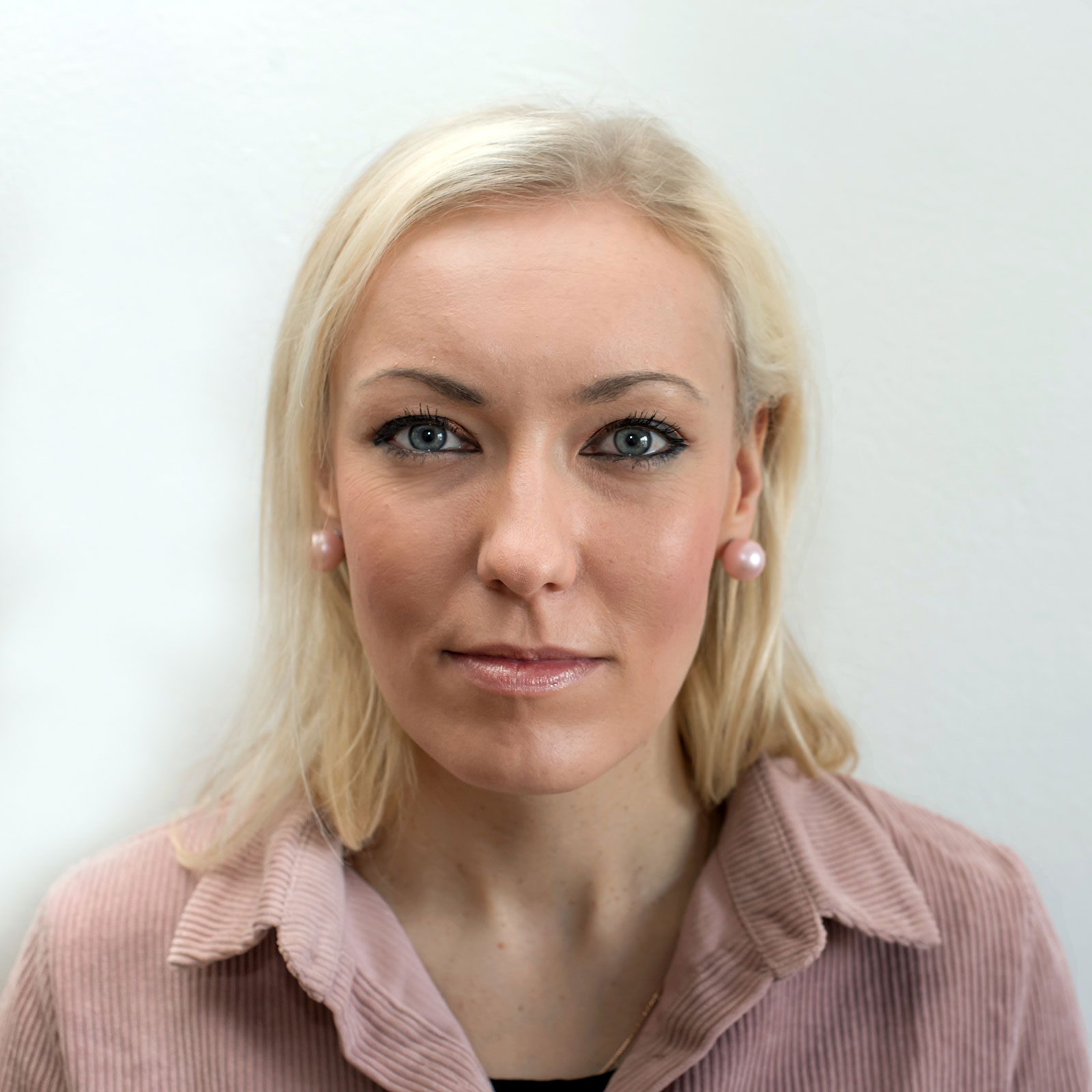 Ing. Martina Vršanská, Ph.D.
Head of Laboratory of environmental chemistry and enzymology
---
Phone: +420 734 252 656
Address: ÚCB AF, Zemědělská 1, 61300 Brno – Building D
Office: BA02N3018
Email: martina.vrsanskav@mendelu.cz
---
Mgr. Stanislava Voběrková, Ph.D.
Ing. Martina Vršanská, Ph.D.
Ing. Nikola Schlosserová
Ing. Ester Kovaříková
Bc. Sofiia Lymarenko
Mgr. Eva Jansová, Ph.D.
Bc. et Bc. Lucie Jelínková
Ing. Markéta Stará
Optional topic
Volné téma – v případě zájmu kontaktujte vedoucího výzkumné skupiny
Topics of bachelor theses
Biodegradation of antibiotics by white rot fungi
Isolation and identification of microorganisms with bioremediation potential
Use of wood-destroying fungi for biosorption of nickel and cadmium
Use of ligninolytic enzymes in the degradation of the drug diclofenac
Increased tyrosinase production in wood-destroying fungi by testing various inducers
Bachelor thesis
Oleksandra Ovchynnikova: Study of laccase production by selected species of fungi (2017)
Adéla Švoncová: Antibacterial effects of propolis (2018)
Martin Řiháček: Using of modern molecular methods for isolation and identification of ligninolytic enzymes (2018)
Andrea Blahutová: Degradation of synthetic dyes using Phanerochaete chrysosporium (2018)
Ester Badinová: Use of ligninolytic enzymes in the degradation of pollutants (2018)
Žaneta Nedvědická: Use of white rot mushrooms in bioremediation of pollutants (2019)
Polina Nadtochaeva: Use of ligninolytic enzymes in food industry (2019)
Petra Šťavíková: Monitoring the microbiological safety of the food waste during its processing (2022)
Sofiia Lymarenko: Application of the enzyme tyrosinase in the food industry (2021)
Kristýna Pirochtová: Monitoring of physico – chemical parameters food-waste during its processing (2022)
Mariia Balycheva: Influence of inoculation of Trametes versicolor and Bacillus subtilis on food waste composting efficiency (2021)
Jaroslava Bednářová: Determination of ergosterol in food (2022)
Tereza Bečicová: Determination of streptomycin in honey samples (2022)
Eliška Kopuncová: Determination of tetracycline in milk (2022)
Petra Krejčiříková: Použití dřevokazných hub na biosorpci niklu a kadmia (2022)
Markéta Mlčáková: Skríning a identifikace ligninolytických enzymů basidiomycetních hub izolovaných z českých lesů (2020)
Vendula Jemelíková: Study of laccase production by batch and continous cultivation (2021)
Diploma thesis
Nikola Schlosserová: Immobilization of lignolytic enzymes (2019)
Bc. Andrea Blahutová: CLEA imobilizace enzymů z hub bílé a hnědé hniloby (2020)
Polina Nadtochaeva: Detekce bisfenolu A jako endokrinního disruptoru živočišných organismů (2020)
Bc. Tereza Dufková: Stanovení kvalitativních parametrů u různých vzorků medu (2021)
Vedené práce
Sofiia Lymarenko (diplomová práce, rok ukončení  2023): Izolace a identifikace mikroorganismů v potravinovém odpadu
Bírošíková Paulína (bakalářská práce, rok ukončení 2023): Biodegradace antibiotik působením hub bílé hniloby,
Tomková Lenka (bakalářská práce, rok ukončení 2023): Využití ligninolytických enzymů v degradaci léčiva diklofenaku
Lucie Malinová (bakalářská práce, rok ukončení 2023): Navržení vhodného bakteriálního inokula pro podporu procesu kompostování gastroodpadu
Collaboration with:
Technical university in Liberec
Institute of Chemistry of the Slovak Academy of Sciences, Slovak Academy of Sciences, Slovak Republic
Center of Biological Engineering, University of Minho, Portugal
University of West Hungary, Hungary
Austria, University of Vienna, Department of Environmental Geosciences
2022
2021
2020
2019
2018
2017
2016