Laboratory of Environmental Chemistry and Enzymology
The Laboratory of Environmental Chemistry and Enzymology focuses on the use of various types of microorganisms (fungi, bacteria and yeasts) and their secondary metabolites in the field of environmental protection.
The important part of the laboratory is The Culture Collection of Basidiomycetes, which are studied as new sources of secondary metabolites characterized by various activities (antimicrobial, antifungal, antioxidant, etc.) with potential use in the pharmaceutical industry as a new source of natural substances with biological activity.
The aim of the research is to provide an effective alternative in the form of environmentally safe substances and thus reduce the burden on the environment.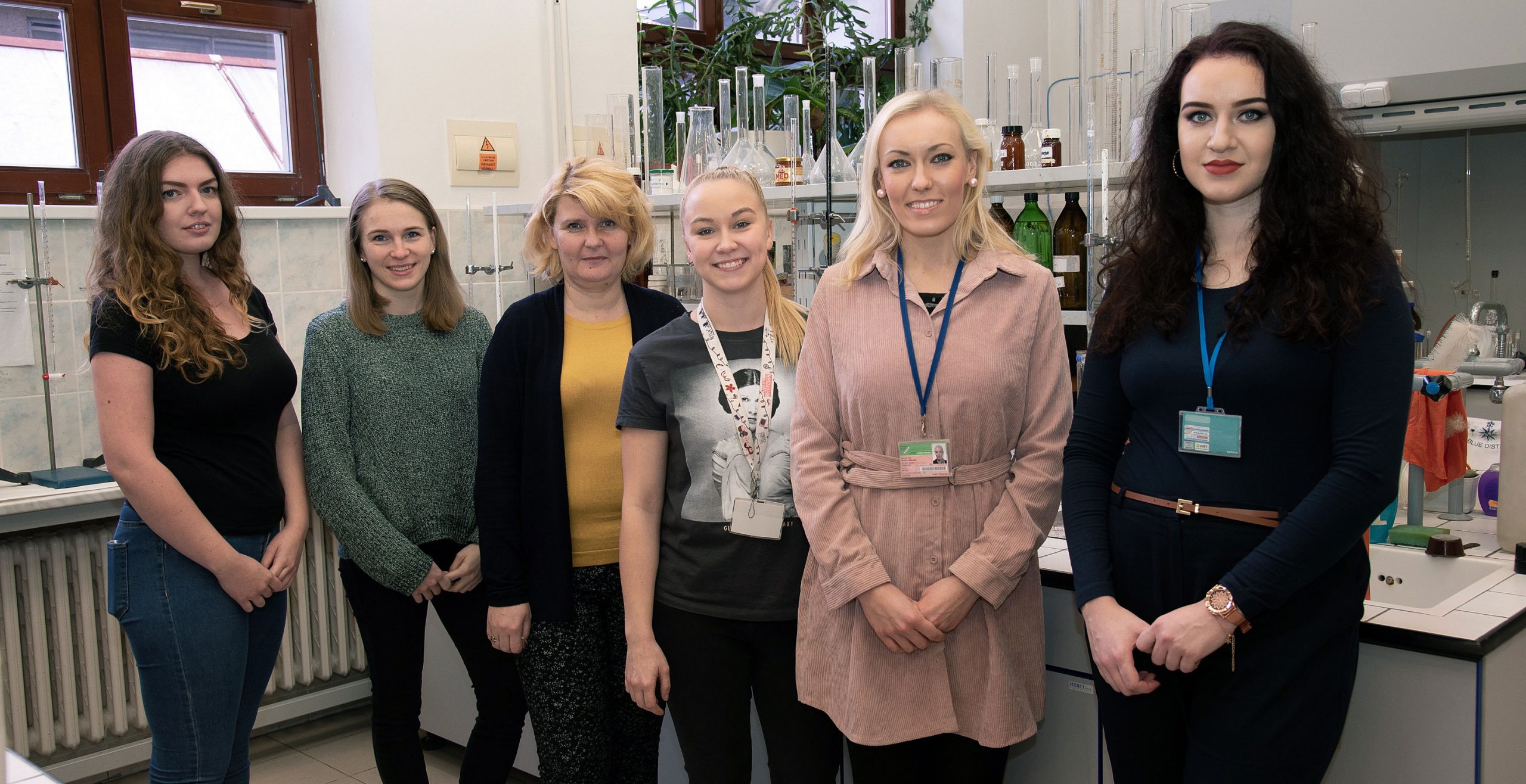 Another part of the research is focused on the study of production and immobilization of biotechnologically important enzymes whose application potential is tested in a bioreactor on real samples of water contaminated by drug residues or synthetic dyes etc.
Another area of ​​interest is the characterization and study of microorganisms in real conditions such as forest or farmland, compost, food waste, wastewater or sediment with regard to their use, for example in bioremediation, biodegradation, soil quality improvement or soil regeneration.
---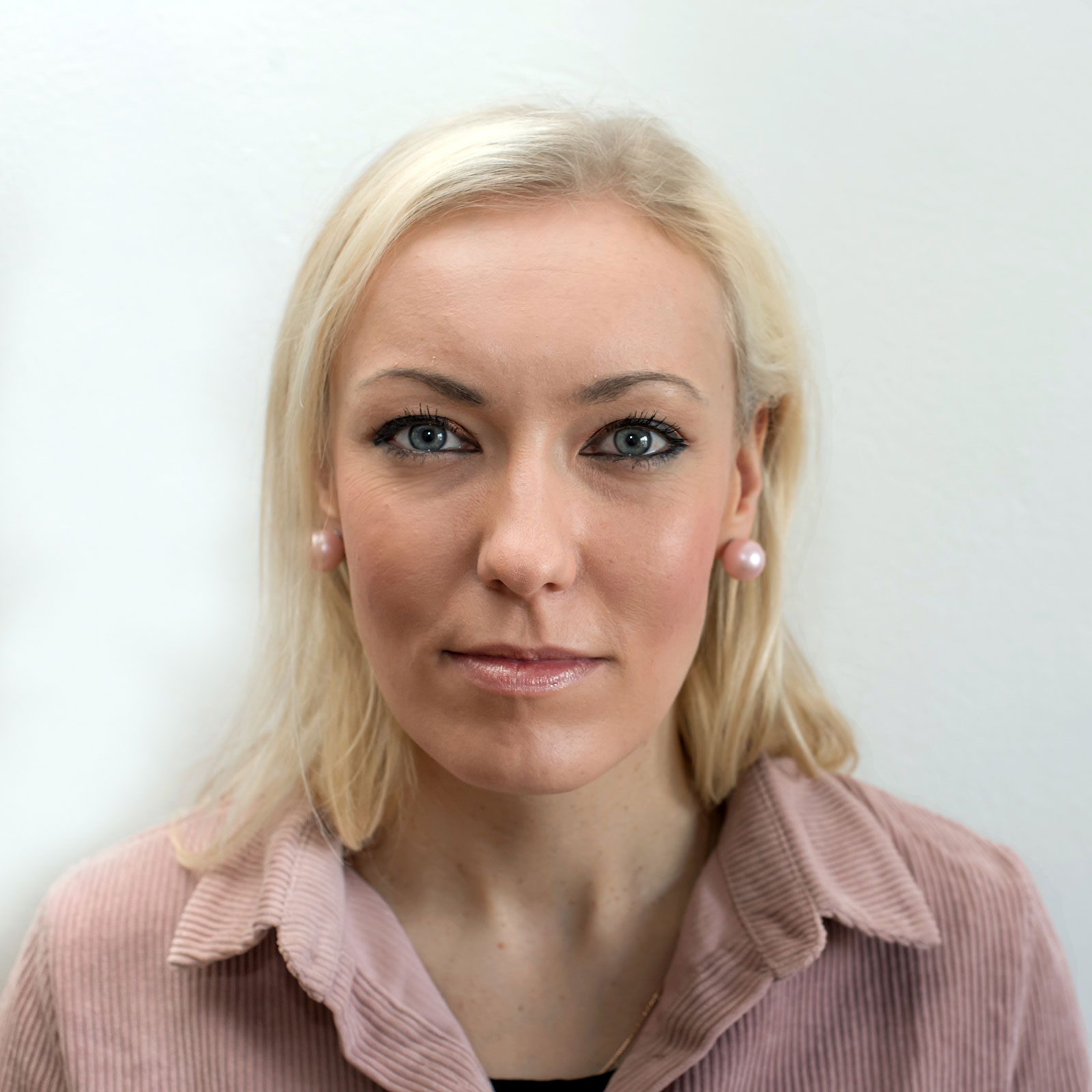 Ing. Martina Vršanská, Ph.D.
Head of Laboratory of environmental chemistry and enzymology
---
Phone: +420 734 252 656
Address: ÚCB AF, Zemědělská 1, 61300 Brno – Building D
Office: BA02N3018
Email: martina.vrsanskav@mendelu.cz
---
Mgr. Stanislava Voběrková, Ph.D.
Ing. Martina Vršanská, Ph.D.
Ing. Nikola Schlosserová
Bc. Ester Badinová
Bc. Andrea Blahutová
Bc. Polina Nadtochaeva
Optional topic
Volné téma – v případě zájmu kontaktujte vedoucího výzkumné skupiny
Topics of bachelor theses
Biodegradation of antibiotics by white rot fungi
Isolation and identification of microorganisms with bioremediation potential
Use of wood-destroying fungi for biosorption of nickel and cadmium
Use of ligninolytic enzymes in the degradation of the drug diclofenac
Increased tyrosinase production in wood-destroying fungi by testing various inducers
Bachelor thesis
Oleksandra Ovchynnikova Study of laccase production by selected species of fungi (2017)
Adéla Švoncová Antibacterial effects of propolis (2018)
Martin Řiháček Using of modern molecular methods for isolation and identification of ligninolytic enzymes (2018)
Andrea Blahutová Degradation of synthetic dyes using Phanerochaete chrysosporium (2018)
Ester Badinová Use of ligninolytic enzymes in the degradation of pollutants (2018)
Žaneta Nedvědická Use of white rot mushrooms in bioremediation of pollutants (2019)
Polina Nadtochaeva Use of ligninolytic enzymes in food industry (2019)
Diploma thesis
Nikola Schlosserová Immobilization of lignolytic enzymes (2019)
Collaboration with:
Technical university in Liberec
Institute of Chemistry of the Slovak Academy of Sciences, Slovak Academy of Sciences, Slovak Republic
Center of Biological Engineering, University of Minho, Portugal
University of West Hungary, Hungary
HOFMANN, T.; ALBERT, L.; NEMETH, L.; VRSANSKA, M.; SCHLOSSEROVA, N.; VOBERKOVA, S.; VISI-RAJCZI, E. Antioxidant and antibacterial properties of Norway Spruce (Picea abies H. Karst.) and Eastern Hemlock (Tsuga canadensis (L.) Carrière) cone extracts. Forests, 2021, vol. 12. p. 1-23. ISSN 1999-4907. IF 2.633
Ananbeh, H. A. A. A.; Stojanovic, M.; Pompeiano, A.; Voberkova, S.; Trasar-Cepeda, C.; Use of soil enzyme activities to assess the recovery of soil functions in abandoned coppice forest systems. Sci. Total Environ. 2019, in press, . DOI: 10.1016/j.scitotenv.2019.133692.
Voberkova, S.; Solcany, V.; Vrsanska, M.; Adam, V.; Immobilization of ligninolytic enzymes from white-rot fungi in cross-linked aggregates. Chemosphere 2018, 202, 694-707. DOI: 10.1016/j.chemosphere.2018.03.088.
Vrsanska, M.; Voberkova, S.; Jimenez Jimenez, A. M.; Strmiska, V.; Adam, V.; Preparation and optimisation of cross-linked enzyme aggregates using native isolate white rot fungi Trametes versicolor and Fomes fomentarius for the decolourisation of synthetic dyes. Int. J. Environ. Res. Pub. Health 2018, 15, 1-15. DOI: 10.3390/ijerph15010023.
Voberkova, S.; Vaverkova, M. D.; Buresova, A.; Adamcova, D.; Vrsanska, M.; Kynicky, J.; Brtnicky, M.; Adam, V.; Effect of inoculation with white-rot fungi and fungal consortium on the composting efficiency of municipal solid waste. Waste Manage. 2017, 61, 157-164. DOI: 10.1016/j.wasman.2016.12.039.
Voberkova, S.; Vaverkova, M. D.; Adamcova, D.; Enzyme Production During Composting of Aliphatic–Aromatic Copolyesters in Organic Wastes . Environ. Eng. Sci. 2017, 34, 177-184. DOI: 10.1089/ees.2015.0445.
Voberkova, S.; Hermanova, S.; Hrubanova, K.; Krzyzanek, V.; Biofilm formation and extracellular polymeric substances (EPS) production by Bacillus subtilis depending on nutritional conditions in the presence of polyester film. Folia Microbiologica 2016, 61, 91-100. DOI: 10.1007/s12223-015-0406-y.
Vrsanska, M.; Voberkova, S.; Langer, V.; Palovcikova, D.; Moulick, A.; Adam, V.; Kopel, P.; Induction of laccase, lignin peroxidase and manganese peroxidase activities in white-rot fungi using copper complexes. Molecules 2016, 21, 1-15. DOI: 10.3390/molecules21111553.